David Bowie, born David Robert Jones, is a legendary British musician, as well as an actor who has starred in over 10 films that were and have been world wide succesess. He is also an music artist who has had an extremely profound influence on music genres, from the 1960s, up to the present day. Commonly known as one of the greatest chameleons of music history, David Bowie has always had the gift of being able to change his musical style to suit the times, while still being able to stay true to his own ideas and artistic endeavors. He is considered as one of the music world's most influential, well known, and respected artists, as well as being humbly able to claim the sale of over 136,000,000 records in 38 years. Long live a legend.

David and Mick Jagger in a video still
Dancing in the Streets
Photo from teh film Merry Christmas Mr.Lawrence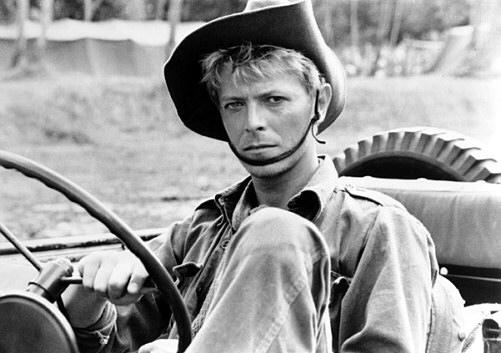 David as Jareth from the movie Labyrinth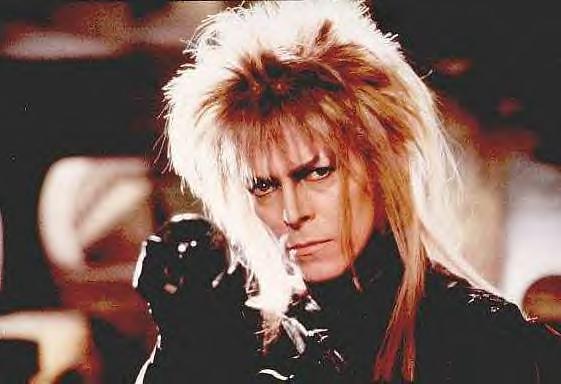 On each band dedication page, in the same locale as this text, I have added a couple links to other pages ,and fan sites,that I feel offered a lot of information on the before mentioned band(s). As for David Bowie, upon doing a search, there is such an extensive amount of personal /professional websites dedicated to him, that I decided to just give you a central page link. And it has lists of multiple pages you can check out as you will. Enjoy and carry on. :))
http://www.iq451.com/music/sites/david-bowie-web.htm
All material copyrighted and owned by Duran Duran and/or their original creators.